Round table at Foire Papier - Saturday Nov 27, 2021 at 12pm
11/26/2021
Eunice Bélidor, newly appointed Curator of Québec and Canadian Contemporary Art at the Musée des beaux-arts de Montréal, moderates a discussion with the four most recent recipients of the Claudine and Stephen Bronfman Fellowships in Contemporary Art. Nico Williams, Leila Zelli, Mara Eagle and Heidi Barkun will speak about their emerging careers and art practices, their motivations and influences, teaching art and the transition to and from the academy.

This event will be held in English and in French.

Moderated by
Eunice Bélidor, curator of Quebec and Canadian Contemporary Art, Montreal Museum of Fine Arts

Panelists
Nico Williams, 2021 Laureate
Leila Zelli, 2021 Laureate
Mara Eagle, 2020 Laureate
Heidi Barkun, 2020 Laureate
---
New work at Foire Papier 2021
11/1/2021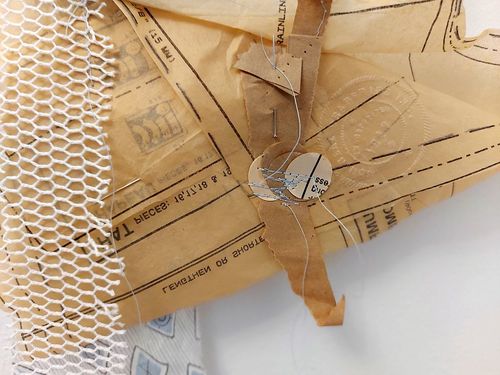 A new installation will be exhibited in the Bronfman Fellowship kiosk at Foire Papier from November 26 - 28, 2021, in a hybrid format. The physical part of the fair will take place at the Grand Quay of the Port of Montreal while the virtual component will take place on papiermontreal.com.
---
Research presentation at the 2021 Acfas congress
3/25/2021
Research presentation "Infertility and In Vitro Fertilization: The Gallery as Site of Resistance Against Normative Definitions" to be given at Acfas 2021 on May 4, 2021, during the conference Feminist Studies in Health.